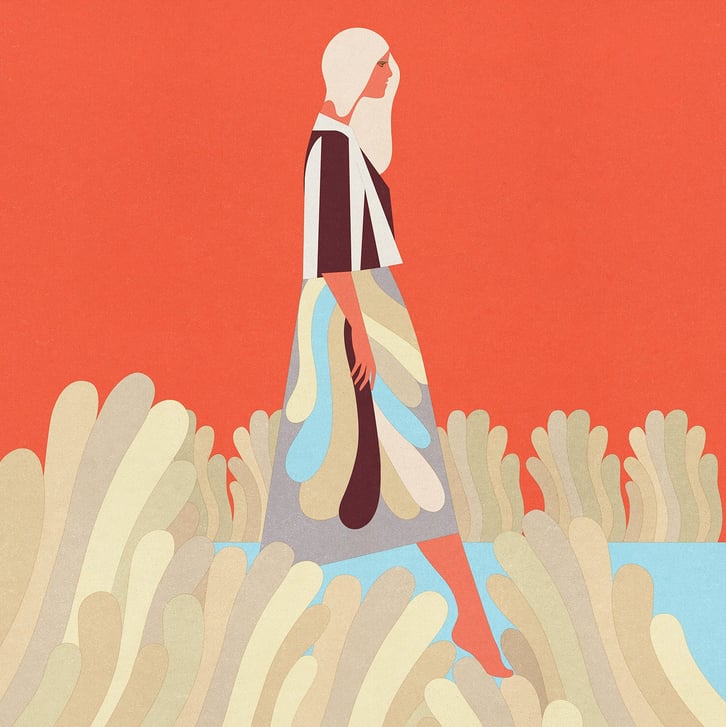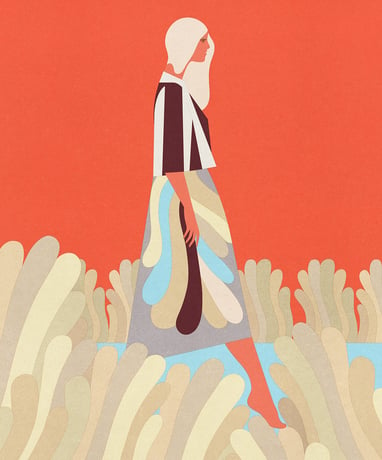 Illustration triptych inspired by marimekko 2023 spring/summer collection.
I find it amazing that marimekko has the print archive consisting of over 3,500 patterns which they reuse in the different context every season. I wanted to reuse some of those patterns and include them in my own illustration world.

The pattern used in the first illustration is made by Maija Isola, 1967 and is called Albatrossi.
The geometric ornamental pattern in the second illustration is made by Annika Rimala Isola which was created in 1960s and is called Koukero (curl).
Even the simplest, medium-sized vertical stripe pattern Maalis is mixed and matched in a very organic and satisfying way in every collection it is chosen to take part.